"A.Y.P.S."
TERENCE HANNUM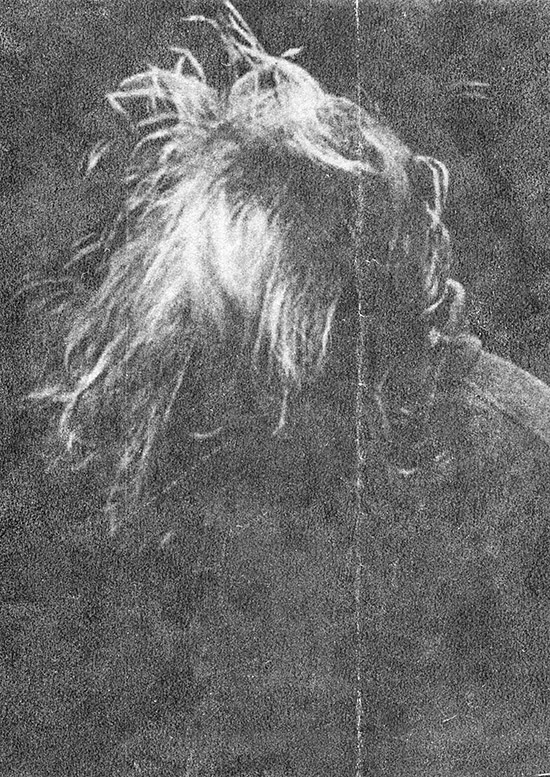 DESCRIPTION
"A.Y.P.S." collects three years of drawings, collages and brief negative texts by artist and musician Terence Hannum.

"Anno Yersinia Pestis Spiritus" or "In The Year of our Spiritual Plague", was a rare phrase used in the liner notes of black metal albums during the 1990s. Hannum has spent years reflecting on this music subculture - a subculture that vacillates between what is profane and sacred, and how in that abject shadow of the profane, something uniquely sacred is defined. Halos of hair emerge from dark voids, shrines of amplifiers build altars to silence, cascades of xeroxed hair interrupt the page and brief collections of words and phrases are presented and crossed out. The ritual gets fragmented and boiled down, rebuilt and then re-worshiped.

Also included is an interview with the artist conducted by American poet, author and playwright Kevin Killian.

* The first 50 copies sold will come with a bonus, limited edition CD-R containing the rare, 23 minute track "Crown of Immortality".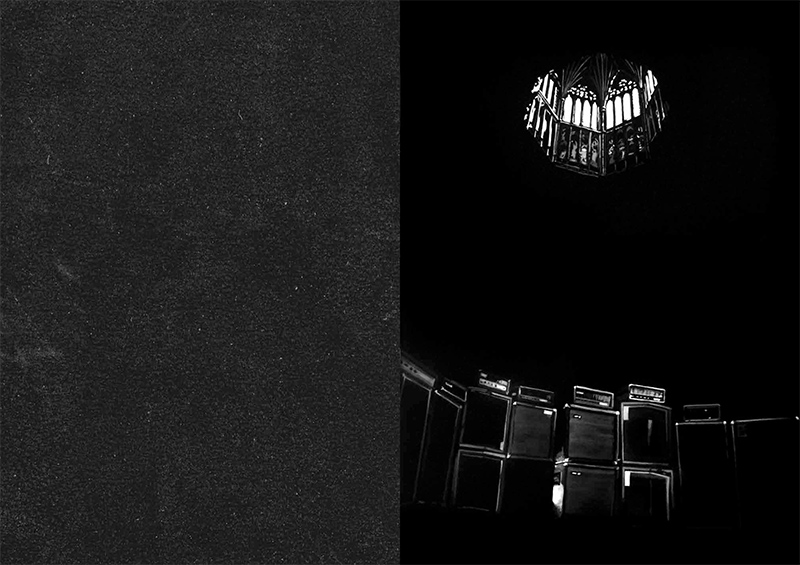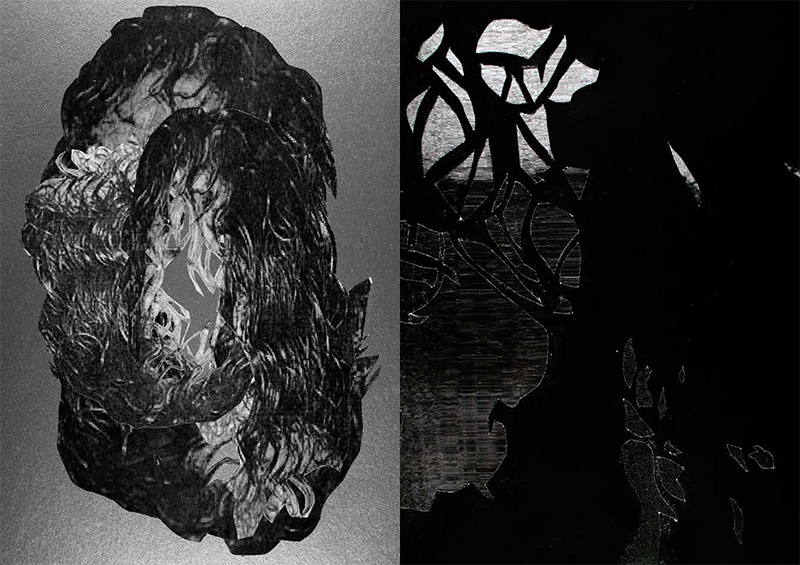 ABOUT THE ARTIST
TERENCE HANNUM is an artist and musician based in Baltimore, MD. He has had numerous solo and group shows across the US and Europe. Hannum has performed music solo and with avant-metal trio Locrian (Relapse Records), and in collaboration with Nicolas Lobo at De La Cruz Collection (Miami) and Scott Treleaven at Kavi Gupta Gallery (Chicago).